Leaf removal services are professional companies that specialize in clearing fallen leaves from residential and commercial properties. Revo Garden is equipped with the necessary tools and expertise to provide a clean and tidy yard or lawn, free from any cluttered leaves.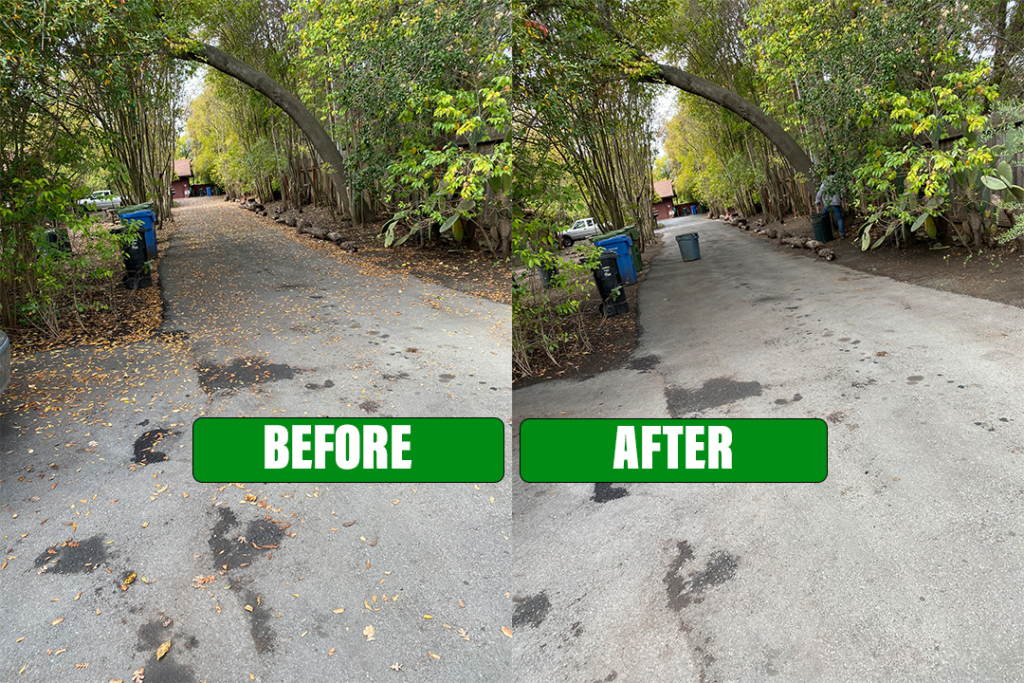 Assessment of the property: The first step in the leaf removal process is to assess the property. A professional leaf removal company will send a team to your property to evaluate the size of the yard, the number of trees, and the amount of leaves to be removed. This assessment will help them determine the equipment and resources needed to complete the job.
Gathering equipment: Once the assessment is complete, the leaf removal company will gather the necessary equipment to start the job. The tools and equipment required for leaf removal include leaf blowers, rakes, and leaf vacuums.
Clearing the leaves: The leaf removal company will then start clearing the leaves from your property. They will use leaf blowers to move the leaves into piles or use leaf vacuums to suck up the leaves. Rakes are also used to gather any remaining leaves that the leaf blower or vacuum may have missed.
Bagging and disposing of the leaves: After gathering the leaves, the leaf removal company will bag them for disposal. Most leaf removal services will take the leaves away with them, but some may leave the bags for the homeowner to dispose of later.
Final cleanup: Once the leaves are removed, the leaf removal company will perform a final cleanup. This includes blowing or sweeping any remaining debris and ensuring that the yard or lawn is left looking neat and tidy.
In conclusion, our leaf removal services provide a convenient and hassle-free way to keep your yard or lawn free from fallen leaves during the autumn season. With our professional equipment and expertise, these companies can efficiently clear the leaves and leave your property looking its best. If you're struggling to keep up with the constant influx of leaves on your property, it may be worth considering hiring Revo Garden services to take care of the job for you.