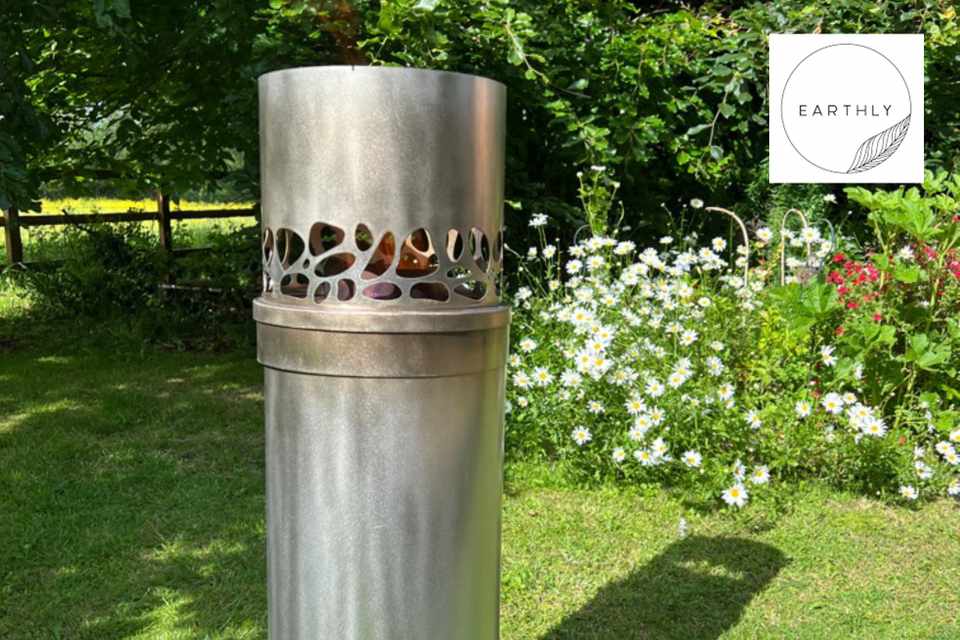 As gardeners, we're always on the look out for ways to improve the health of our soil. Biochar has often been reported to help support plant health by neutralising acidity, aiding water and nutrient retention, and helping with drainage and aeration. The U.K. Government has suggested that this form of carbon capture and storage may help in the fight against climate change by reducing atmospheric CO2.
The Earthly Biochar Kiln enables domestic gardeners to make their own biochar at home using garden waste. Its innovative smokeless technology offers a cleaner alternative to traditional at-home production methods.  Earthly Biochar are the first on the market to design and manufacture a purpose-built smokeless biochar kiln. The clean burning technology makes it easy and economical for domestic gardeners to enrich their soil with biochar. The kiln can even be used for outdoor cooking and BBQs.
Each kiln is handmade to order in the Welsh countryside, with every part of the kiln made in the UK.
Find out more at earthlybiochar.com 
Prize details
One winner will receive an Earthly Biochar Kiln, worth £797.
The closing date for this competition is 11.59am, Thursday 10th November, 2022. The winner will be notified and prize arranged for delivery after this date.
Please read our competition rules before you enter.
Please note that this competition is open to UK residents only, over 18 years of age.